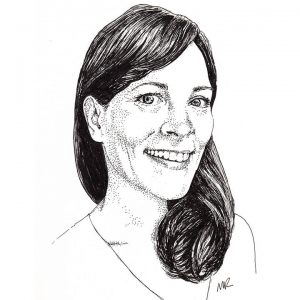 I'm a design-driven art director and illustrator known for my versatility, quick thinking, and attention and dedication to detail.
My diverse work history spans all sizes of companies, from boutique agencies to large corporations, in a broad spectrum of industries—fashion advertising, publishing, B2B, pharma/healthcare, PR/communications, and finance. I'm equally comfortable working on my own or as part of a team, and have trained and mentored other staff.
I have years of experience in a variety of software platforms; I am a master-level user in Creative Cloud, with extensive knowledge of print and digital platforms.
One of my lifelong passions is illustration, and I draw mainly in pencil and ink.